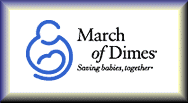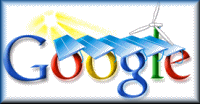 CeCe's Medical
Fast Facts About TUBERCULOSIS
--1.In 2004, the number of active TB cases reported in the U.S. fell to an all-time low of 14,511 cases with a rate of 4.9 cases per 100,000 people.
--2.While this is the lowest U.S. TB rate ever recorded, the decline in 2004 (3.3 percent) was one of the smallest in more than a decade. 
--3.Slightly more than half of all U.S. TB cases (7,701) were among foreign-born individuals, who were nearly nine times more likely to have TB than U.S.-born individuals (22.5 vs. 2.6 cases per 100,000).
--Many people think tuberculosis (TB) is a disease of the past. But, TB is still a leading killer of young adults worldwide. Some 2 billion people – one-third of the world's population – are infected with the TB bacterium, M. tuberculosis. TB is a chronic bacterial infection. It is spread through the air and usually infects the lungs, although other organs are sometimes involved. Most persons that are infected with M. tuberculosis harbor the bacterium without symptoms but many develop active TB disease. Each year, 8 million people worldwide develop active TB and 3 million die.
CeCe's Medical
Fast Facts About Asthma
--1. Asthma afflicts 12 to 15 million Americans.
--2. In the U.S., asthma cases doubled between 1980 and 1996.
--3. Different things in different people trigger asthma attacks. Asthma can be triggered by everything from cigarette smoke, airborne mold, pollens, dust, and animal dander to exercise, cold air, household and industrial products, air pollutants, scents and simple stress.
--4. African – Americans are more likely to have asthma than white Americans. In 1995 the prevalence of asthma was about 11% higher in African – Americans. Their death rate was about three times higher
--5. More people with asthma use a variety of medications to control their disease, and not all asthmatics require the same treatment. Learn more about these medications at www.YourLungHealth.org
--6. Many people first have signs of the disease in childhood, but it's important to note asthma can occur for the first time at any age.
--7. The prevalence of asthma is higher in children than adults.
--8. Women are more likely to have asthma than men, but among children, boys are more likely to have asthma.
--9. The number of Americans with asthma is projected to nearly double by 2020, to 29 million people.
Radio News..
Have your music Showcased
on our station for FREE..
want more info? click here

Visit our sister station for all
the latest in NASCAR Racing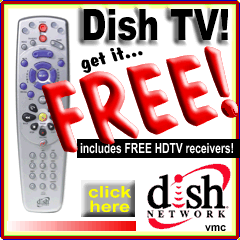 ADVERTISE ! HERE !
Network