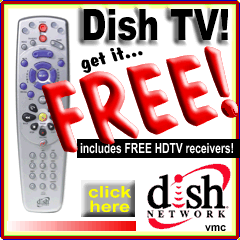 Advertise on the
Stardust Radio Network
1690 AM Riverside, Iowa

The latest streaming media and broadcast technologies including both live and prerecorded radio (audio), interactive live studio (audio, video), on demand audio and video, text messaging, and web commerce. These capabilities will create the following potentials:
- Audio broadcasts both live and prerecorded -
-Audio and video on demand -
- Interactive Studio-Live text and voice Interaction with Listeners -
Interactive Class Room-College Courses, Conferences, Seminars, etc. Communication via our Interactive
Radio Studio and Email newsletter. · Articles, writings posted on Stardust Radio website ·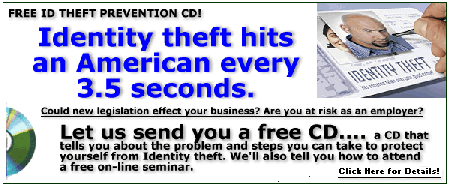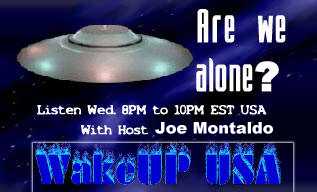 We invite you to join us
in our online studio LIVE with your questions for our guest at www.paltalk.com
Call us LIVE on the AIR at: 319-648-5143 or
1-877-213-4329 Toll Free (USA)

Products sales:

- About Internet Radio -

Internet radio is more powerful than terrestrial radio as it provides more precise targeting opportunities, exact user information,
multi-faceted delivery (audio, video, web site), and is more actionable as listeners are only a click away from
your site Internet Radio is growing rapidly; according to a recent Arbitron report:

(See attached studies)

The percentage of Americans with Internet access in any location (home, work, school, public library) increased to 80%. Two-thirds of Americans now access the Internet at home, and 72% access the Internet at home or at work. ·

The estimated number of Americans who have used Internet broadcasts in the past month was 51 million people as of January 2004.

Twenty-one percent of Americans say they have watched Internet audio or video in the past month. · 29 of the top 50
American radio station listening is on Internet Radio Over 50% of Internet users consume streaming media.

The proportion of Americans who have listened to radio stations online has nearly quadrupled in · three years. Americans are
spending less time with TV and print due to their time spent with the Internet.

Streaming media attracts a highly compelling target market, affluent professionals in their 20's and 30's, tech-savvy,
highly educated, with large disposable incomes, that are comfortable spending online.

Stardust Radio has a very dedicated and loyal audience. Our listener launches an average of 25 streams per month with
approximately 9 hours of listening per user per month.

Here is some more data about Stardust Radio Network

June 2005 web hits 101,598

July 2005 web hits 204,559



Geo Statistics Geographical statistics in last 30 days based on Country

(where are listeners come from)
Canada - Australia - United Kingdom - Netherlands - Sweden - Austria -Germany- Brazil - Denmark - Pakistan - South Africa -Tonga -
Qatar - Nepal - Moldova -- Guatemala - Colombia - United States - Bermuda - Bosnia and Herzegovina - Slovak Republic - - Peru -
Jordan - Hong Kong - Iceland - Spain - Irag - Iran - Aruba - Greece - Seychelles - Argentina - Czech Republic - Russian Federation
Sweden - Chile - Taiwan - Portugal - Saudi Arabia - Croatia (Hrvatska) - Ukraine Israel - Finland - Turkey - New Zealand (Aotearoa) -
Egypt - Poland - Malaysia - Italy - Belgium - Mexico - US Military - US Educational - US Government.



Geographical statistics in last 30 days based on US Metro Area

Atlanta AL, GA, NC New York CT, NJ, NY, PA Kansas City KS, MO Los Angeles CA Phoenix AZ, CA San Diego CA Cedar Rapids
- Waterloo & Dubuque IA Rochester - Mason City - Austin IA, MN Denver CO, MT, NE, NV, SD, WY Jonesboro AR Dayton IN, OH
Columbia, SC SC Chicago IL, IN Dallas - Fort Worth TX Greensboro - High Point - Winston-Salem NC, VA Springfield, MO AR, MO Washington DC (Hagerstown) DC, MD, PA, VA, WV Des Moines - Ames IA, MO Albuquerque - Santa Fe AZ, CO, NM Colorado Springs - Pueblo CO Detroit MI Boston (Manchester) MA, NH, VT Minneapolis - Saint Paul MN, WI Tallahassee - Thomasville FL, GA Wheeling - Steubenville OH, WV Birmingham (Anniston and Tuscaloosa) AL Miami - Fort Lauderdale FL Oklahoma City OK Indianapolis IN Seattle - Tacoma WA Tampa - Saint Petersburg (Sarasota) FL San Antonio TX Saint Louis IL, MO Wilkes Barre - Scranton PA Omaha IA, MO, NE Houston TX Charleston-Huntington KY, WV Austin, TX TX Sacramento - Stockton - Modesto CA Tulsa KS, OK Philadelphia DE, NJ, PA Richmond - Petersburg VA Salt Lake City CO, ID, NV, UT Nashville KY, TN.



Audio AD Rate Card

Package (1) 36 - 30 sec ads played over 10 Broadcast Days $40.00

Package (2) 110 - 30 sec ads played over 30 Broadcast Days $ 100.00

( or buy air time by the hour )

We provide all equipment and technology to produce: LIVE Broadcast audio in a mp3 / mp3pro
file format in blocks of 1 hour (60) min

All 60 min. LIVE broadcast will have the following:

inbound 800 service for your listeners to call in

( Station ID's every 30-min (we will provide you with these audio clips)

Any ads you wish to place in your broadcast along with your content

Closing and exit

Broadcasting is priced considerably lower that traditional radio and provides a return that is
significantly greater than other media options. Time will be sold in broadcast units.
A broadcast unit includes one hour for original airing and one hour for repeat airing.

Original LIVE Airing Hour $50.00

Repeat Airing Hour $25.00

Broadcast Unit $75.00

The original airing will be broadcast during peak Internet radio listening time, which is
between 7:00 a.m. and 7:00 p.m. everyday and 7:00 p.m. to 11:00 p.m.

Monday, Tuesday Friday, Saturday, and Sunday CST.

The purchase of a broadcasting unit also includes access to all Stardust Radio programs including the
interactive features, website promotion, participation in email newsletter, and product sales.
Our goal is to maintain low broadcasting pricing by generating revenues through
Market Place advertising. All advertising will fit established company values
and will reflect the corporate mission.

Banner ADS on Stardust Radio



Please consider this incredible opportunity!

For further information or to get signed up today, please call me at (319) 648-3201.

Jeff Showalter President -Stardust Radio Network

www.stardustradio.com / www.stardustent.com - Email : stardust@stardustradio.com




Stardust Radio is an Officially Licensed,
ASCAP, BMI, and SESAC, Broadcast.

Stardust Entertainment & Promotions © 1997 1998 1999 2000 2001 2002 2003 2004 2005
All Rights Reserved © Copyright 2000, 2001, 2002.2003 2004 2005
"Wake Up USA..A UFO Study" and "where technology and talent meet" and
"United We Roll World Tour Show" and the "LadyZB hour Show"
ARE A REGISTERED COPYRIGHT AND TRADEMARK
OF THE STARDUST RADIO NETWORK UNAUTHORIZED
COPYING, REPRODUCTION OR REBROADCAST IS A
VIOLATION OF APPICABLE LAWS